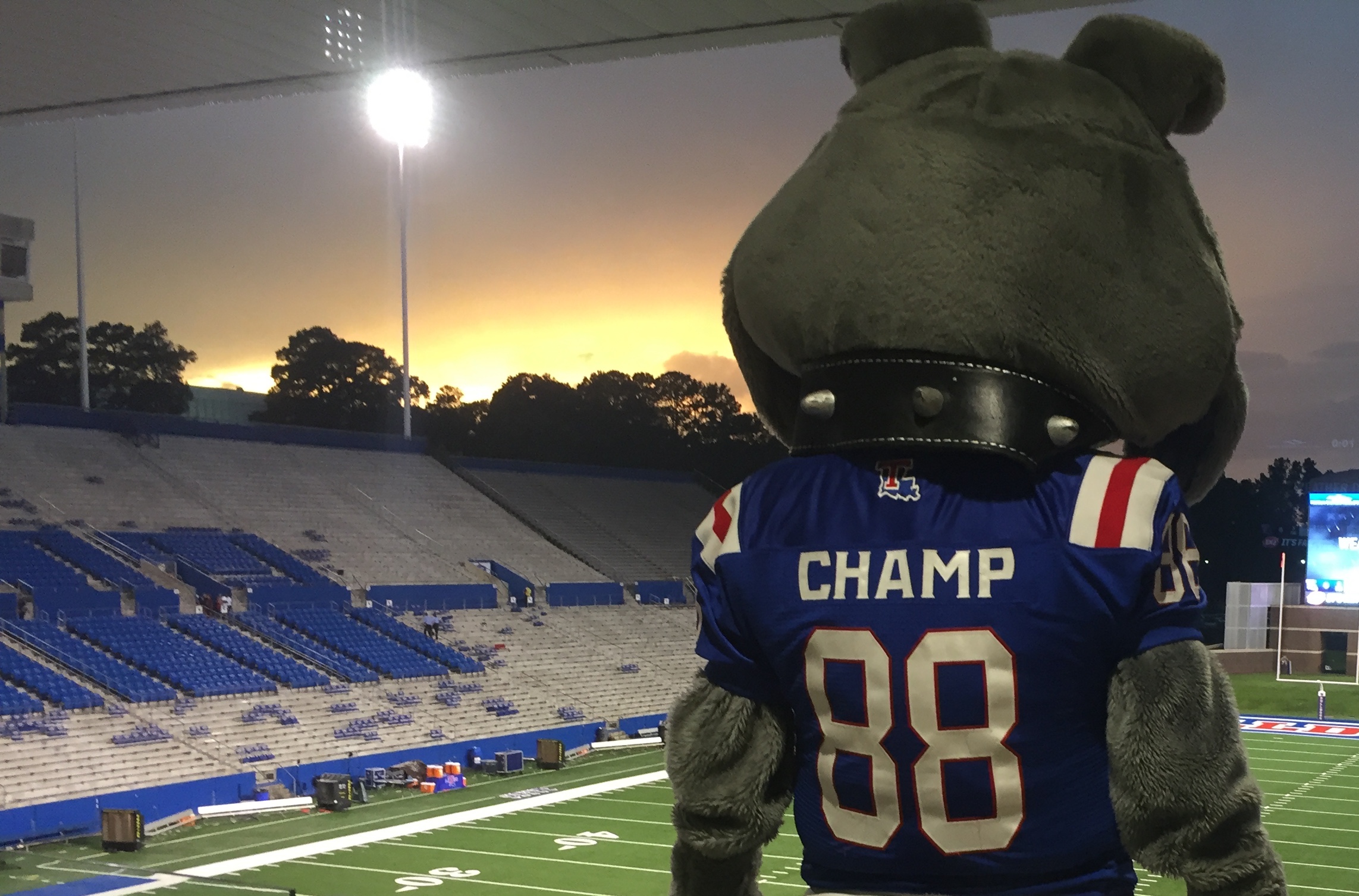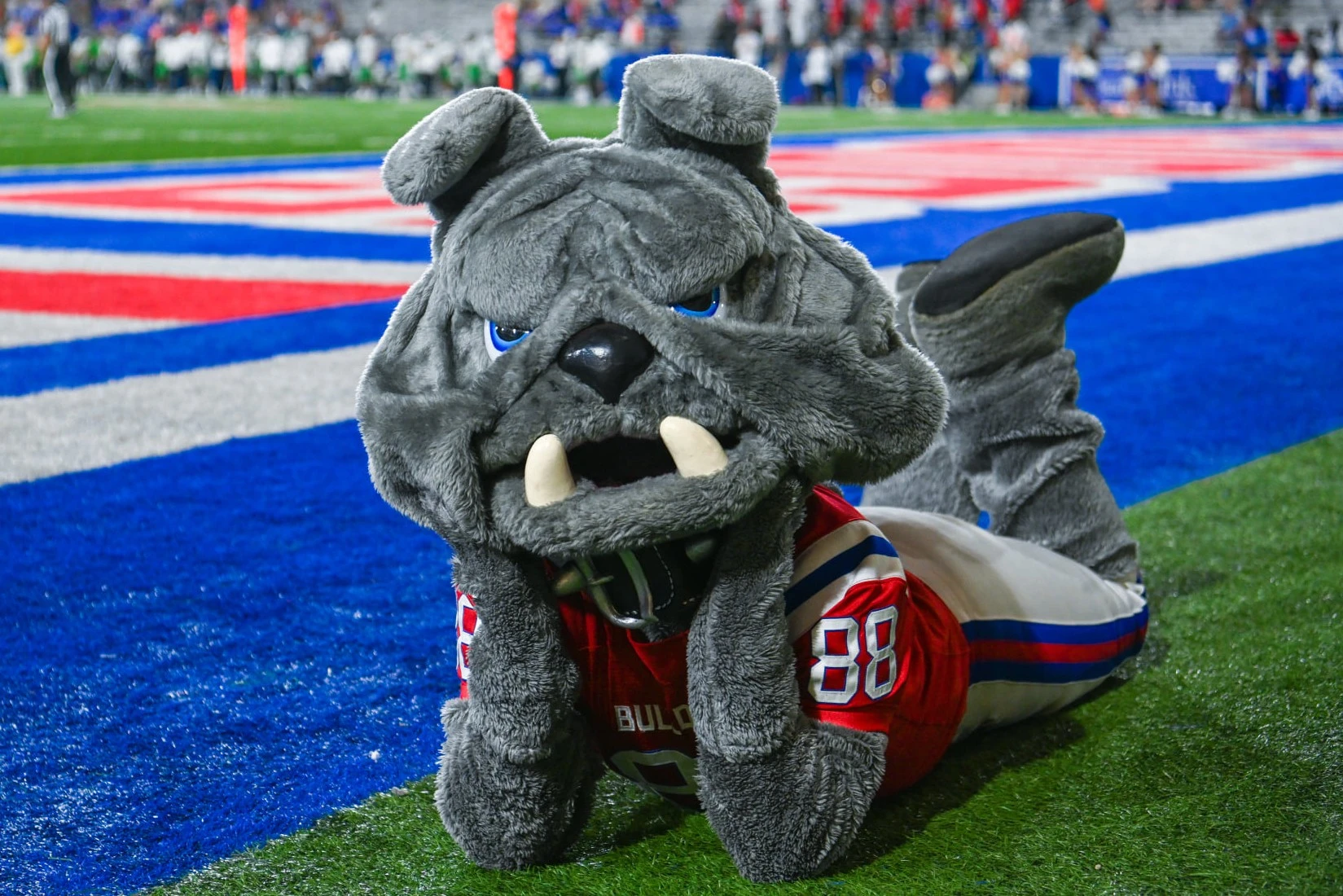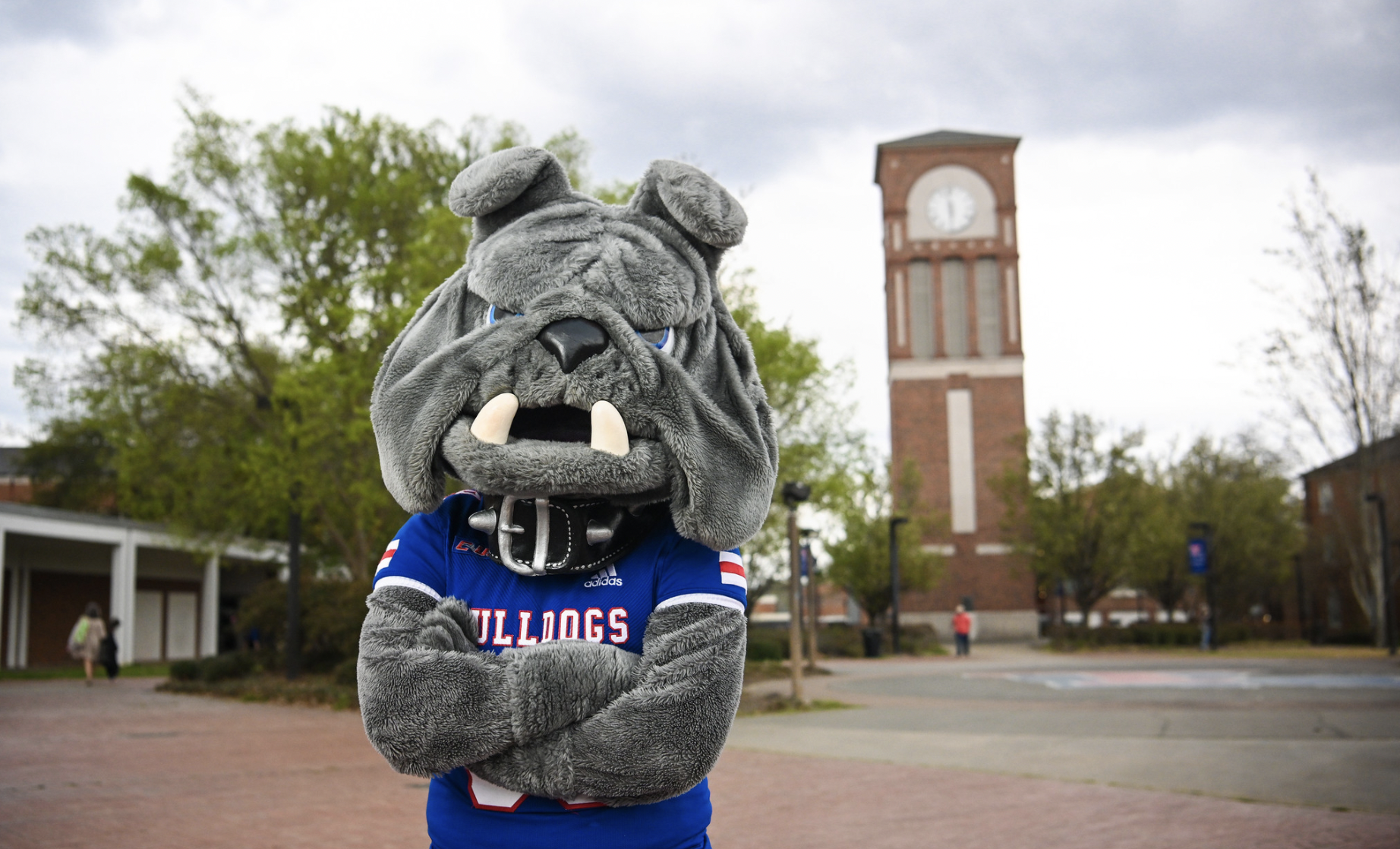 Champ The Bulldog is the official mascot of Louisiana Tech University. He was first seen on December 15, 1973, and has been a proud member of the university and community of Ruston ever since. Throughout the years, Champ has become a beloved character among all Tech fans and is most known for his laid-back and friendly personality.
Champ is the university's biggest fan and represents all of the students, faculty, clubs, and sports teams Tech has to offer. Whether it's a football game, basketball game, or Rock the Railroad, Champ is always there ready to energize the crowd, make people laugh, and be the face of Louisiana Tech.
The Champ family is made up of Wes, Lanie, Lily, and Lesley Gregory. Since 2014, they have been served as the coordinators of Champ, ultimately turning Champ into the beloved and recognizable character we know today. Most notably, they started the Krewe of Champ; a program dedicated to expanding Champ's participation around Tech's campus and the Ruston community.
During their time as mascot coordinators, Wes and Lanie created a scholarship fund to give back to the students dedicating their time and efforts to the Krewe of Champ. Along the way, they made it possible for Champ to participate in regional camps and nationals once again. Through their leadership, Champ has placed first at regional camp several times and is ranked as one of the top ten mascots in the nation.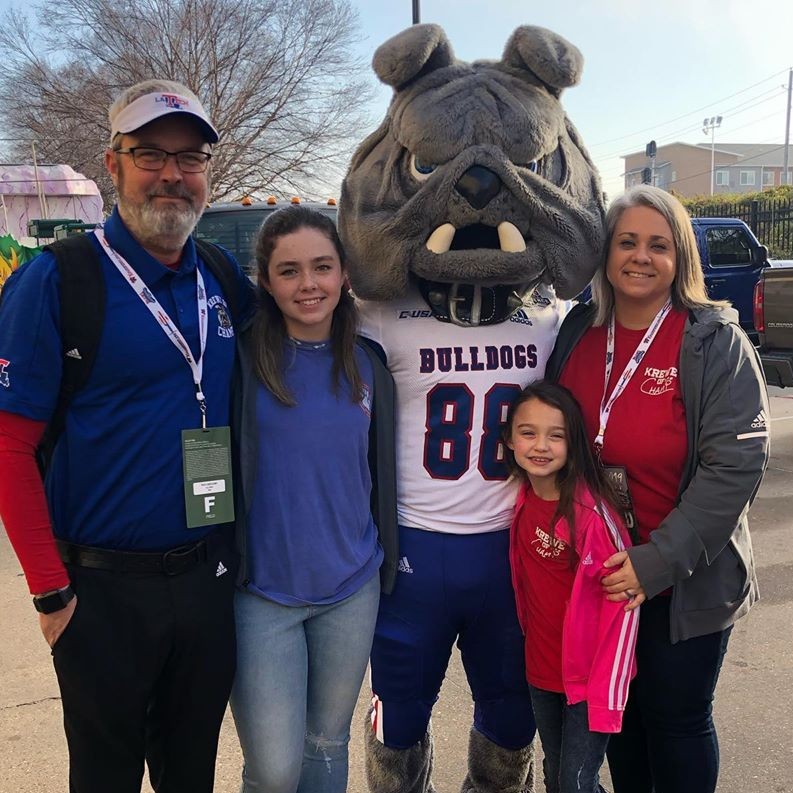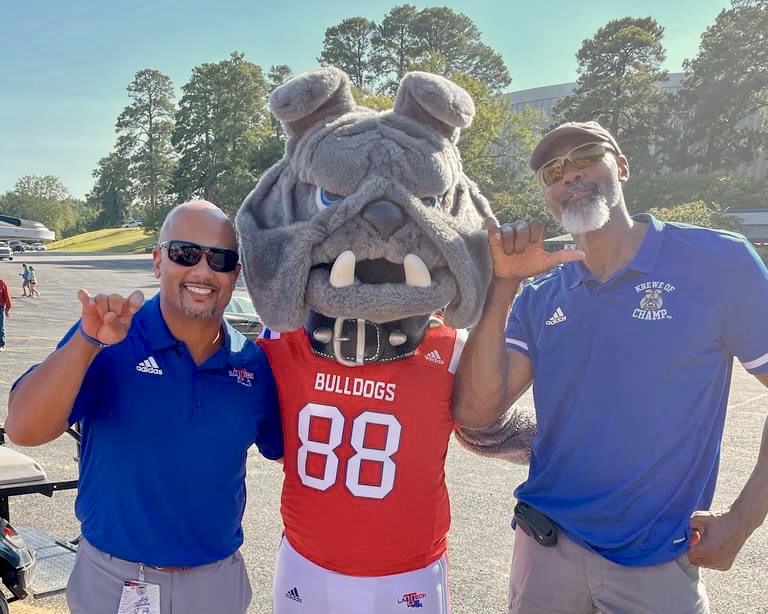 Karl Malone, along with his wife Kay Malone, are special friends and supporters of Champ and the Ruston community.
Both Champ and the Malones share in the goal of making a positive impact in the Ruston community.
Champ Is Like a Box Of Chocolates...
You Never Know What You're Gonna Get
Before every home football game and approximately 2 hours before kickoff, Champ joins the Louisiana Tech Band in their Walk of Pride which starts at the Lady of The Mist and finishes in the stadium. 
Additionally, 15 minutes before kickoff, Champ can be found leading the pregame run out, waving the Louisiana Tech flag, and leading the "We Are Bulldogs" chant.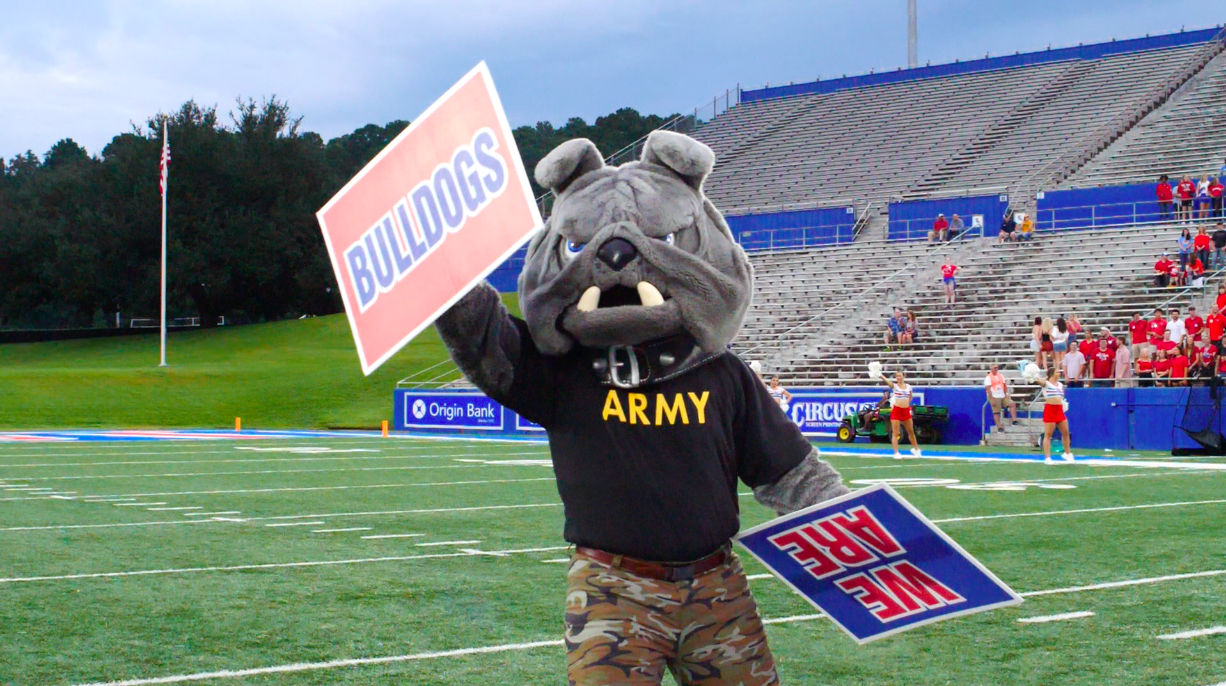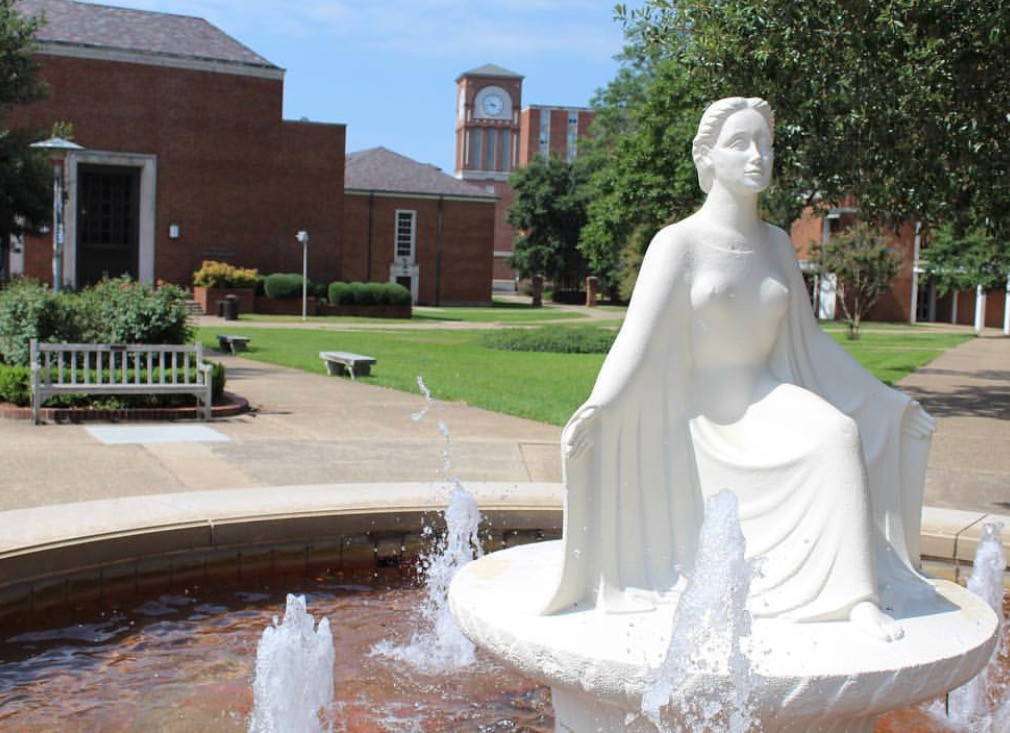 Louisiana Tech University
The home of Champ is Louisiana Tech University! Located in Ruston, Louisiana, and founded in 1894, this public university is committed to quality in teaching, research, creative activity, public service, and economic development.
Louisiana Tech maintains as its highest priority the education and development of its students in a challenging, yet safe and supportive, community of learners. Louisiana Tech provides technology-rich, interdisciplinary teaching, learning, and research environment to ensure student and faculty success.

Champ won the first place award at UCA's regional mascot camp, held at Texas A&M University. This prestigious award was voted on by fellow mascots and mascot judges from across the region.
This award recognizes Champ for his relentless efforts and commitment to being the best mascot for Louisiana Tech and the Ruston community.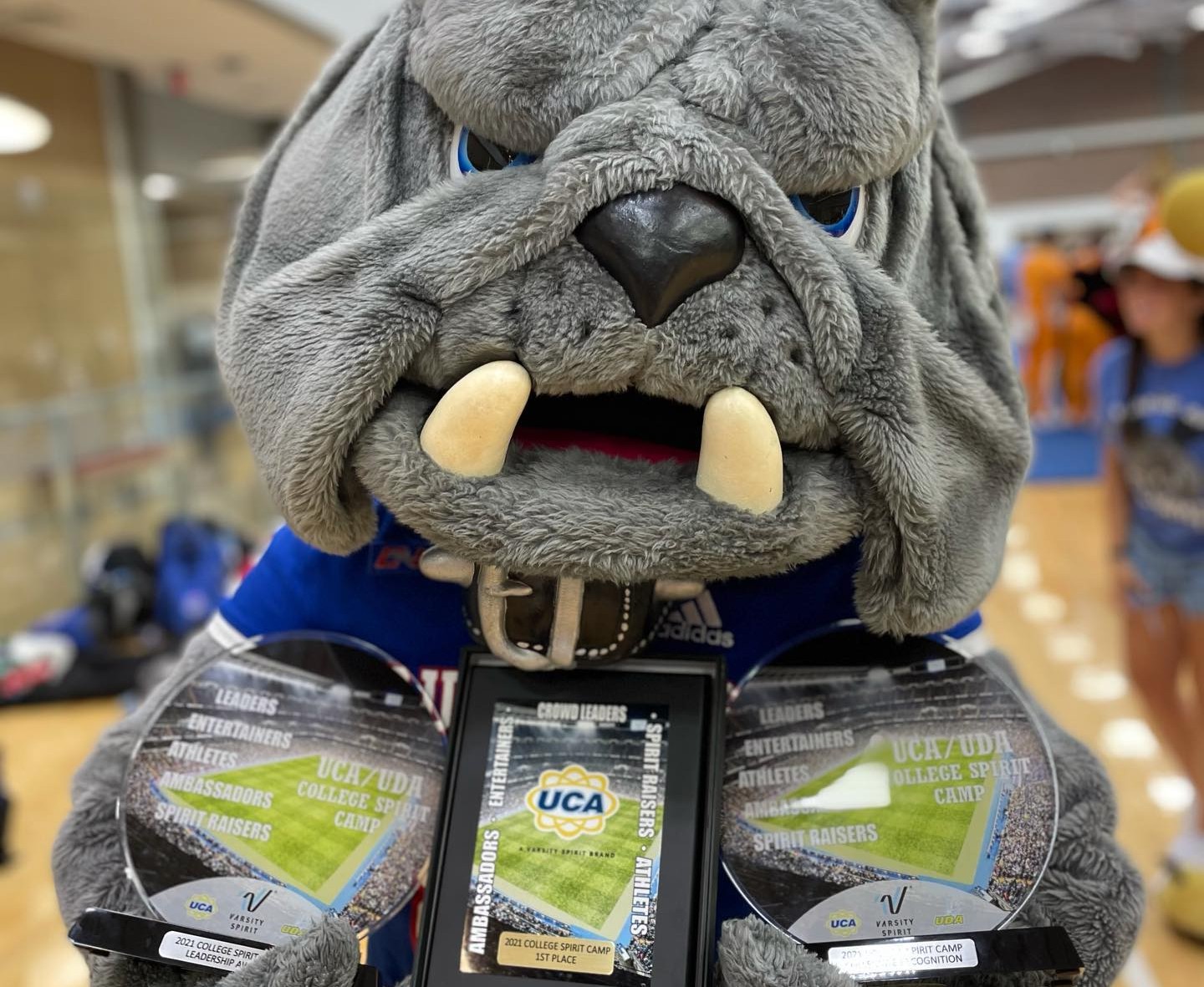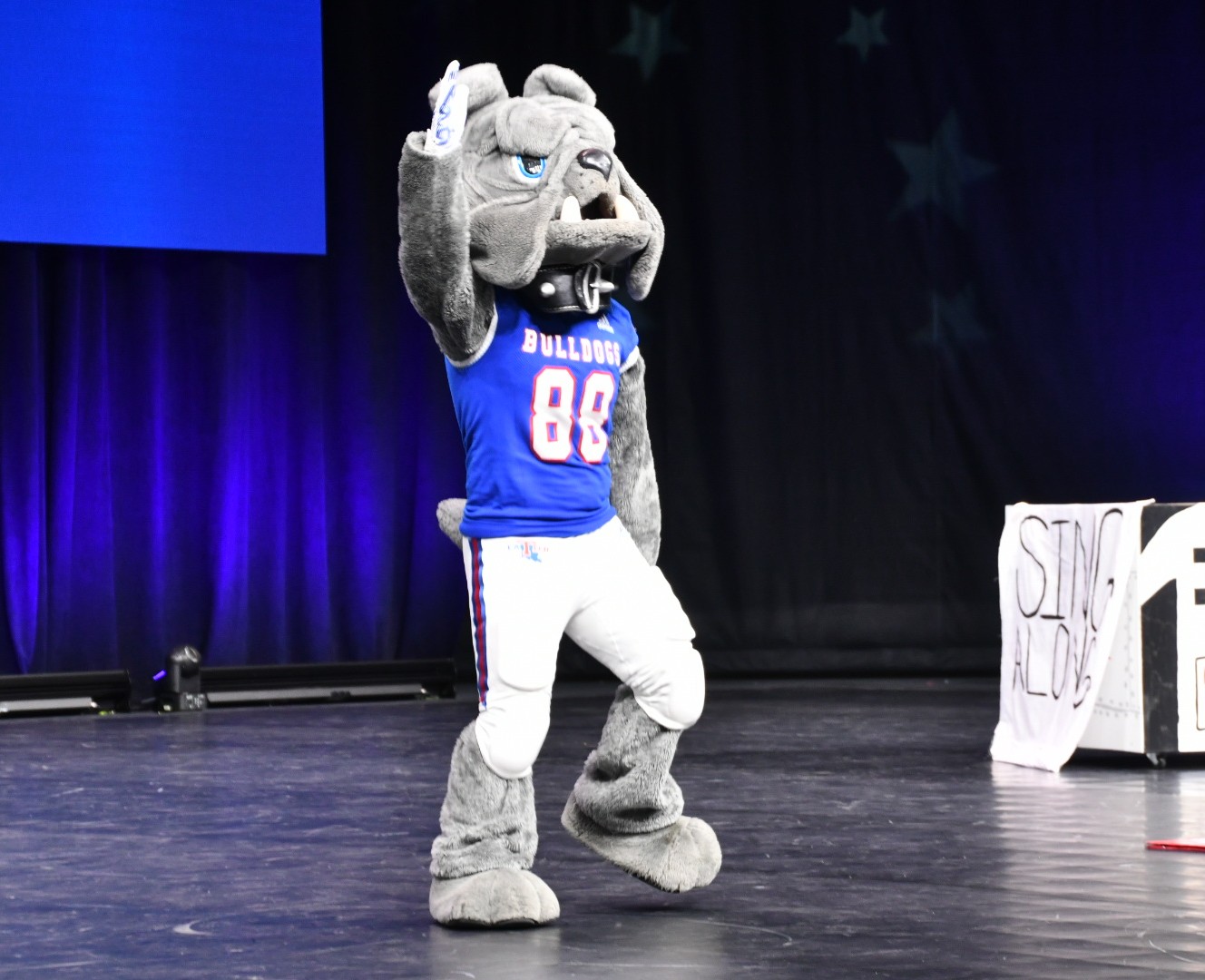 Not only can Champ be seen at regional camps, but he can also be found at UCA's Mascot Nationals!